About David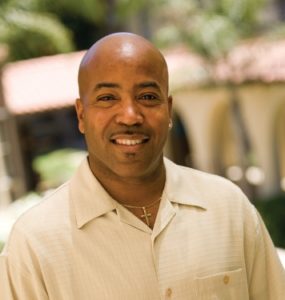 David was once a paratrooper in the U.S. Army, trying to overcome his fear of heights by "going airborne." Though he had no problems jumping out of an aircraft while in flight, he still gets woozy looking over a second story balcony! But it was during his time in the military that he experienced the fact that he could do most anything he sets his mind to. But he also recognized how powerful external motivation and accountability can stretch one to levels beyond what one could experience through their own efforts alone.
After military duty, he went back to school to pursue a Bachelors Degree in Business Administration and decided to follow an insurance career. He started FCE Insurance Services, an insurance agency that specialized in employee benefits. He operated the agency for 11 years.
Believing his journey was not to end with the insurance business, he again went back to school to obtain a Master's Degree in Counseling Psychology. Since then he has become a licensed marriage and family therapist and certified life coach. His specialty includes couples who struggle in the area of communication and mutual understanding. His life coaching practice focuses on assisting his clients in clarifying purpose and life goals, then developing and  implementing a strategic plan to experience those goals.
He has always been fascinated with observing positive change in himself and others, and believes helping people experience amazing personal growth and power is his life calling. Though he has counseled many suffering from mental disturbance as a psychotherapist, he finds most rewarding helping mentally healthy people overcome roadblocks that keep them from obtaining high levels of success in life, relationships and business.
He is married and has two beautiful children. He is a Christian and credits his faith as the motivation for the work he does.
This is just a little information about who David Stewart is. But the most important information is who YOU are now and aspire to be. Call or email David to set up your initial counseling or coaching session. Let's develop YOUR biography to include every aspect of life, relationship, business and career success you desire and have been created to experience.
Credentials:
Licensed Marriage and Family Therapist
MS Counseling Psychology
AACC Certified Life Coach
AACC Certified Sexual Addiction Specialist
Memberships:
California Association of Marriage and Family Therapists
American Association of Marriage and Family Therapy